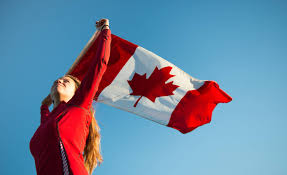 Your U.S. health insurance policy will most likely not cover you if you are traveling in Canada. The chance that you might need medical assistance while you are on vacation or on business travel to Canada is a lot higher than you might think. As much as 50 percent of those traveling to other countries will need to seek health care that is not covered by their home health insurance policy.
Whether you travel frequently or just one time to Canada, you will want to explore the concept of obtaining health insurance that will cover you and your family members while you are traveling. Not only will you be protected if any unexpected medical issues arise, you will also have a helping hand to assist you with choosing a good provider in the unfamiliar area that you are traveling to in Canada. According to the Centers for Disease Control and Prevention, car crashes are the number one reason people need to go to the hospital while they are visiting Canada. If you have traveler's medical insurance, you can focus on getting the medical attention that you need in this or other emergencies, instead of worrying about the bills that you are incurring.
Canada's Health System
Canada has a public health care system called Medicare. It offers free essential medical services for all Canadian citizens and permanent residents. If you are planning to become a legal resident of Canada, you will only need traveler's health insurance until you qualify for Medicare. In British Columbia, Ontario, Quebec, and New Brunswick you have to wait three months from the time you apply for Medicare for your coverage to begin. In the other provinces your coverage begins as soon as you apply.
Choices
If you are not eligible for Medicare, you will have to pay out of pocket for all medical expenses unless you have purchased traveler's health insurance. You will have several choices regarding traveler's health insurance plans, depending on your specific needs. You can purchase a short-term plan or a long-term plan, depending on the length of your trip. You can choose a plan with a high deductible or a low deductible, and you will be able to elect "extra travel benefits" as well with most plans.
Traveler's Insurance as Supplemental Insurance
Keep in mind that even if you qualify for Medicare, items considered non-essential such as prescription drugs, dental care, glasses, contact lenses, and ambulance services are not covered. You also may not be covered by Medicare outside of the province that issued your Medicare card (provincial health card). Normally these costs would be out of pocket, but you can supplement Medicare with a private traveler's insurance policy. Look for a company listed with the Canadian Life and Health Insurance Administration.
Extra Travel Benefits
Beyond giving you peace of mind regarding your health care, your traveler's health insurance policy will most likely carry extra benefits for you. For instance, some policies will cover canceled trips or changes in trip plans due to medical reasons, while others will cover lost baggage and canceled flights for any reason at all. You will need to check with your traveler health insurance representative to see which extra benefits they offer along with the medical coverage to ensure that you purchase the best policy for your needs.