Northwestern Hospital Insurance Coverage: Blue Precision HMO Guide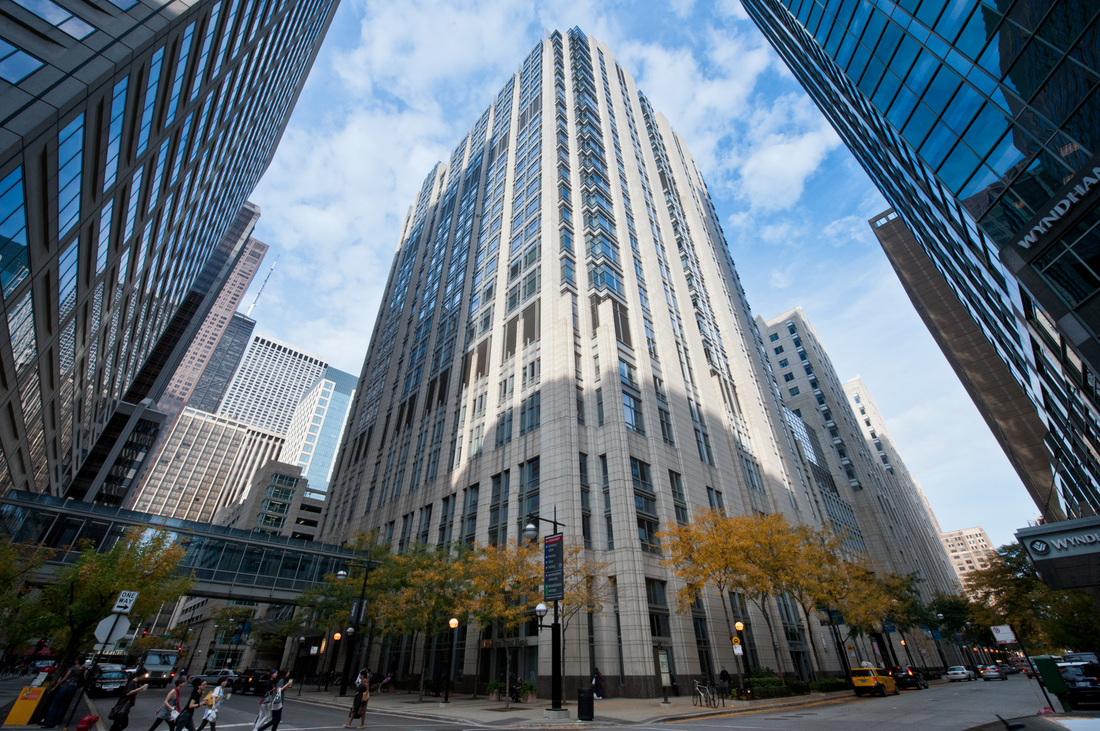 Beginning January 1, 2020, BCBSIL members participating in the Blue Choice Preferred PPOSM and Medicare Advantage HMO plans will be able to receive in-network services from Northwestern Medicine.
They will continue to accept BluePrecision HMO plans and you will need to select Medical Group 475 or 477 (this is done after you sign up and does not refer to a specific plan). Through a Northwestern Medicine primary care physician, you will be able to be referred to the appropriate Northwestern Medicine facility for services. This means your doctor will need to be associated with Central DuPage or Delnore hospital.
Don't panic! The numbers 475 and 477 don't refer to the plan names--Like Blue Precision 205 or 206. These are group numbers used to identify the HMO medical group number. 475 and 477 refer to Northwestern's medical group number that you will select either on your application or after you sign up. You can choose any Blue Precision HMO plan, bronze, silver, etc and have access the to the Blue Precision hospital network that includes these medical groups.
Get Quotes & Enroll in the Blue Precision Plan
An HMO requires that you choose a primary care physician, so make sure to check out Northwestern's Provider Finder or call 312.926.7440 and find a doctor that is accepting new patients if you do not have a PCP already. However, if you don't choose one, you will be assigned one at random--but don't worry, you can change your PCP at any time.
Please note that these are affiliate doctors, and most are not located at Northwestern Memorial itself.
From Northwestern's Website:
IMPORTANT INFORMATION ABOUT EXCHANGE COVERAGE – PLEASE READ
Dear Addressee, Thank you for choosing Northwestern Medicine for your healthcare needs. As one of the leading healthcare systems serving greater Chicago, we are dedicated to providing you and your family with exceptional care.
If you wish to continue receiving your care from Northwestern Medicine, Blue Precision HMO is the best option. You will need to select either Administrative Site 475 or 477 through a Northwestern Medicine primary care physician, you will be able to be referred to the appropriate Northwestern Medicine facility for services. For instructions on how to enroll in this plan, please call 312.926.7440. For the most current information about the plans that include Northwestern Medicine, please visit our website at managedcare.nm.org. To learn more about your health plan choices, please contact our navigators at 312.926.7440.
Thank you again for choosing Northwestern Medicine as your preferred healthcare provider.
Sincerely,
Brian M. Walsh
Vice President of Managed Care
Northwestern Memorial HealthCare
If you wish to continue receiving your care from Northwestern Medicine, Blue Precision HMO is the only option for the exchange. However, please know:
Under Blue Precision HMO, you are required to have an assigned primary care physician (PCP). The current medical group/sites to select for Northwestern Medicine are: 475 (Northwestern Medicine Central DuPage Hospital) and 477 (Northwestern Medicine Delnor Hospital).
At this time, the only available Northwestern Medicine PCPs in this product are located exclusively in the western suburbs (such as Wheaton, Glen Ellyn, St. Charles, or Geneva).
Northwestern Medicine puts patients first in all we do. We are currently taking steps to expand the PCPs in Blue Precision HMO to also include physicians located in Chicago. This requires the approval of Blue Cross Blue Shield IL, and we will not know of their approval until after open enrollment closes.
For instructions on how to enroll in this plan please call 312.926.7440.
We appreciate your patience as we continue to work with Blue Cross Blue Shield on providing you with increased access to primary care.
FAQS
Are there any exchange options to access Northwestern Medicine?
Yes, BlueChoice Preferred PPO and Blue Precision plans are the only individual Exchange options product for Northwestern Medicine access.
If I do choose Blue Precision, what kind of access will I have across the system?
In consultation with your PCP, you may have access to services at all Northwestern Medicine sites. However, please note that at this time the only PCP options are in the western suburbs, through physicians based at Northwestern Medicine Central DuPage Hospital and Northwestern Medicine Delnor Hospital. Specialty care downtown, Streeterville campus, and specialists located at Northwestern Medicine Lake Forest Hospital, will be accessible, when there is clinical need and there is a referral from your PCP.
What is the difference between a referral and a pre-authorized referral?
If there are services that you need that to be provided by a specialist across Northwestern Medicine it is best clinical practice that a referral is given to coordinate services between your PCP and the specialist. However, in most scenarios, NMPP does not require this referral to be pre-authorized. A pre-authorized referral would be required in all scenarios where a member would require care outside of Northwestern Medicine and for a few other select services.
But I don't know which PCP I would like to select?
You do not have to pick a PCP at the time of enrollment, but you do need to pick a medical group/site. If you select medical group/site 475 or 477, one of the PCPs available will be assigned to you as close as possible to the home address registered when you selected Blue Precision Blue Precision HMOSM.
If you would like to research available PCPs – click here. When you arrive at the site, search the specialties of internal medicine, family medicine, obstetrics/gynecology or pediatrics to see available PCPs within medical group/site 475 and 477.
Can all my family members access the same care at NM?
Yes, there are Northwestern Medicine Internal Medicine, Family Medicine, Pediatricians and OB/GYN PCPs available in medical groups/sites 475 and 477 the western suburbs.
2020 PPO Alternative Option

FREE Online Quote
On October 12, 2017 President Donald Trump signed this Executive Order designed to restore consumer choice in the Short Term health insurance marketplace. Short Term health insurance is the only kind of non-ACA (Obamacare) qualified health insurance available in the individual marketplace.
Short Term health insurance is considered major medical health insurance but it is not ACA-qualified. As such, Short Term health insurance does not cover preexisting conditions and you do have to answer health questions to qualify. National General Consecutive Short Term health insurance policies use the Aetna Open Choice PPO network.
This network includes access to Northwestern Memorial hospital, University of Chicago Medical Center, Rush University Medical Center and the Ann & Robert H. Lurie Children's hospital as well as many other hospitals and medical providers nationwide.
However, Illinois only allows short-term plan to last up to 6 months. You are able to purchase a second short-term consecutive plan for another 6 months with no gap in coverage but it has to be with a different insurance company.
For quotes and to apply online for Consecutive Short Term health insurance, get a quote below.and select a start date on or after January 1st:
2020- Aetna PPO Plan Application (up to 6 months)
National General's Short Term Medical insurance gives you a plan to face those unpredictable moments in life with confidence. It provides the financial protection you need from unexpected medical bills and other health care expenses, including
Doctor visits and some preventive care
Emergency room and ambulance coverage
Urgent care benefits, and more
National General Health Insurance Feature Highlights
Coverage Period Maximum of $250,000 and $1 million per year
Deductible options of $1,000, $2,500, or $5,000
Coinsurance Percentage of In-Network plan 100/0, 80/20, 70/30, and 50/50
Doctor Office Visit and Urgent Care Co-pay of $50
Choose Your Provider
National General's Short Term Medical insurance gives you access to the Aetna Open Choice PPO network, one of the largest networks in the country with no referral required. Aetna PPO Provider Finder
Short Term Health Insurance and Network Size
While more than half of ACA plans lack out-of-network coverage, all short term insurance plans have broad network coverage ensuring that an enrollee has access to quality health care providers. If an enrollee goes out of network and finds that the provider does not accept their short term insurance, in many cases, the enrollee can get reimbursed by submitting their claim to the insurance company. To be sure, enrollees should check with their insurance company first.