May 20, 2021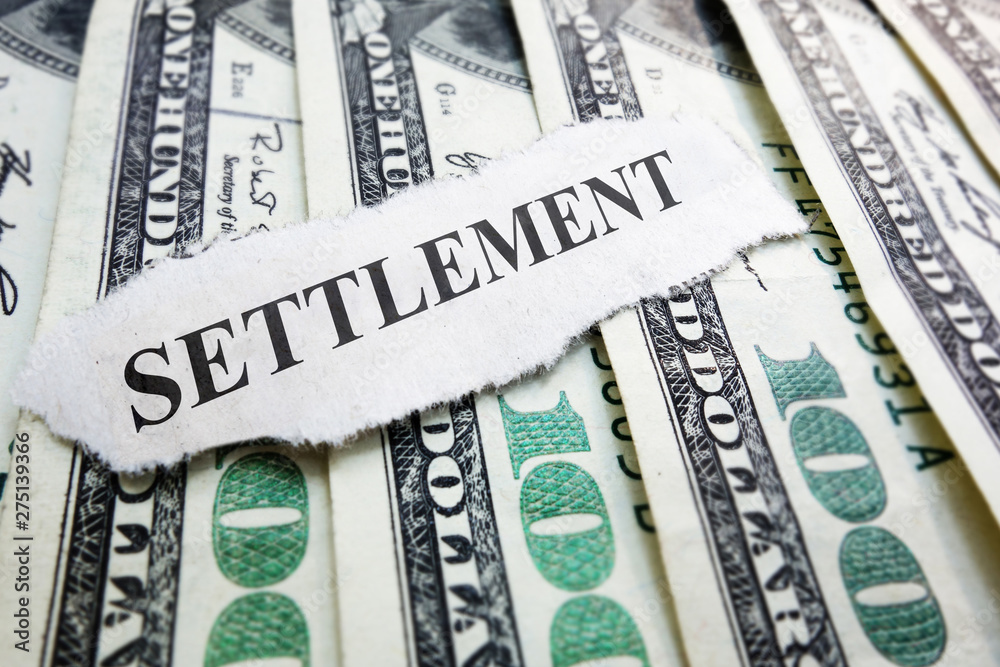 Over the last few days, you may have started to receive calls and emails from clients about the Blue Cross Blue Shield settlement notice that is being sent out, and while you should avoid giving legal advice to your clients about whether they should file a claim or not, it is a good idea to share some basic information with them about the settlement. Current and former Blue Cross Blue Shield clients are receiving notices about the settlement by mail, email, or both right now, and they have a lot of questions.
What's this all about?
The first and most obvious question both clients and brokers have is "what's this all about"? The answer to that question—and most other questions your clients will have—can be found on the official website for the settlement: www.bcbssettlement.com.
The settlement resolves a class action lawsuit alleging that BCBS insurers "agreed not to compete with each other in selling health insurance and administration of Commercial Health Benefit Products in the United States and Puerto Rico, as well as agreeing to other means of limiting competition in the market for health insurance and administration of Commercial Health Benefit Products."
It is important to know that the defendants "deny all allegations of wrongdoing" and "assert that their conduct results in lower healthcare costs and greater access to care for their customers." Furthermore, "The Court has not decided who is right or wrong" in the case. Instead, the plaintiffs and the defendants have "agreed to a Settlement to avoid the risk and cost of further litigation."
Who is part of the settlement classes?
Individuals, fully- and self-insured employers, and employees who "purchased or were enrolled in a Blue Cross or Blue Shield health insurance or administrative services plan during one of the two Settlement Class Periods" may be eligible for a payment under the settlement. The settlement class periods are:
from February 7, 2008, through October 16, 2020 for individuals and fully-insured groups and their employees
from September 1, 2015 through October 16, 2020 for self-insured groups and their employees
According to the settlement website, "Dependents, beneficiaries (including minors), and non-employees are NOT eligible to receive payment." Additionally, Medicare beneficiaries and government accounts are not part of the class.
How much is the settlement, and how much will individuals and employers receive?
This is a big question, but we don't yet know how much the potential payments will be. The website does say that "Class Members who submit valid claims may receive a cash payment from the Net Settlement Fund," which, "after deducting attorneys' fees, administration expenses and other costs from the $2.67 billion Settlement Fund," will be about $1.9 billion.
While that is a lot of money, the settlement does include millions of members and employers over a number of years, so how much each client will receive if the settlement is approved is unclear at this time.
The website does say that for any claimant whose payment totals $5.00 or less, no payment will be made. It also says that "No distributions will be made until there is a final resolution of all determinations and disputes that could potentially impact the Claims Payments," so the settlement administrators are asking people to be patient.
How do people file a claim?
Claims can be filed online or by mail by November 5, 2021. Individuals, employees, and employers who fail to file a claim "will remain a member of the Settlement Classes and be bound by the Settlement" but "will not get a payment." The only way to receive a payment from the settlement is to fill out a claim form. Of course, as with any class action lawsuit, individuals can choose to exclude themselves from the class and retain their right to sue.
Class members who received an email or postcard about the settlement can find their unique ID on the notice and will be asked to enter it when filing a claim, but those who did not receive or who have since misplaced the notice can still complete the claim form.
When filing a claim, members and prior members will be asked to provide member and group numbers for any BCBS policy they had during the claim period, and they can provide information for more than one policy if they have been a BCBS member more than once, which is certainly possible given the twelve-year timespan.
Brokers will likely receive questions from clients about old member numbers, so you should direct clients to the Blue Cross Blue Shield customer service number if you do not have access to this information.
What should brokers tell their clients?
Again, we would recommend against providing legal advice to your clients, but it is a good idea to let your clients know that they may be receiving a notice by mail or email if they have not already; that this is legitimate (it's not a scam); and that they will need to file a claim in order to receive a payment if they qualify. You can tell them that the attorneys are still working out the details and the settlement has not yet been approved by the court, but they can go ahead and take action now in order to claim their share of the potential settlement. Let them know that there are a lot of members of the class and the settlement covers a number of years, so there's no way at this time to tell them how much their payment might be. And, of course, you'll want to direct them to the settlement website, www.bcbssettlement.com, for more information.
Finally, given that you are the agent who sold them the BCBS policy, it might be a good idea to let them know that BCBS admits no wrongdoing, and the court did not issue a ruling in the case. Instead, the settlement helps both sides avoid the risk and expense of a long legal battle. You may also want to share the October 20, 2020 press release from Blue Cross Blue Shield about the settlement:
Today, the Blue Cross Blue Shield Association and Blue Cross and Blue Shield companies reached an agreement to settle a legal dispute challenging elements of Blue Cross Blue Shield Association licensing agreements. We reject claims plaintiffs made in the lawsuit. However, to reach a settlement, we've agreed to make some operational changes and provide payment to members of the class involved in the case. Settling now is the right action at the right time because it allows us to remain focused on the goal we've had for more than 90 years: improving access to quality healthcare for all Americans and the health of our local communities.
Regardless of today's settlement, Blue Cross and Blue Shield companies remain strong, and the exceptional services and capabilities they provide will continue. We will continue to lead the industry with healthcare solutions designed to improve the health of our members.
If you have questions regarding your insurance needs, agents are available to assist.