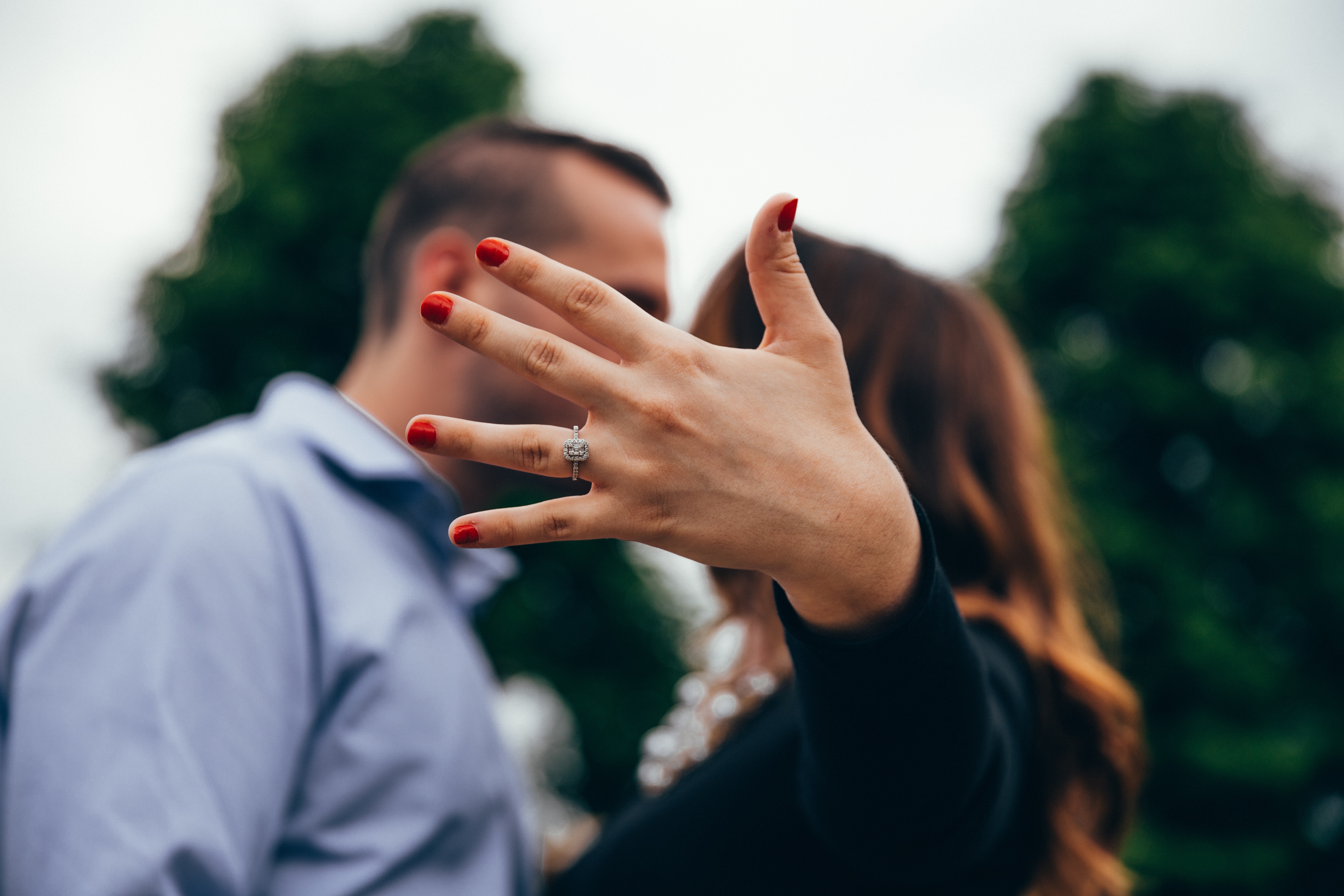 First of all, congratulations! You've gotten engaged to a U.S. citizen. Exciting and memorable times lie in wait for you and your partner. But there are a few administrative tasks in the meantime that you'll need to take care of in addition to planning your dream wedding. Getting your health insurance in order is one of them.
Can someone on a K1 visa get health insurance in the U.S.? You'll be surprised to know that it is quite simple to get K1 health insurance. Here are a few options you can consider.
Can you get Health Insurance with a K1 Visa?
A K1 visa is a temporary document that grants someone who is engaged to a U.S. citizen the right to be in America. It's usually only valid for a maximum of 90 days and the visa can't be renewed. In order to stay longer you'll need to adjust your status once you are married to your U.S. spouse. Once you get a Green Card you'll have access to more kinds of health and financial services.
But you don't have a Green Card yet. And you don't want to spend 3 months in the U.S. without having medical coverage. That won't be a good idea. So what can you do? You aren't able to go on your spouse's health insurance plan until you are married. And medical insurance is generally only given to people with permanent residency.
The good news is, however, you don't have to worry. You can qualify for quite a few options of medical insurance. Your K1 visa will be enough to prove your eligibility.
4 Options for K1 Visa Health Insurance
There are four options you can consider for your K1 visa health insurance.
Before you make your choice, read through the terms and conditions of the plan you consider. Understand what you are required to do before you can claim for health related expenses. Not one plan or product will be the same and assuming something now will not help if you end up having to make use of your health insurance. For information on each option, contact the companies' customer service departments and ask what you need to know.
Let's take a look at your four options.
1. CIGNA International Major Medical Insurance for K1 Visas
The first option you can consider is getting health insurance from a major international medical insurance provider. These types of plans allow you to only take out monthly subscriptions and also allows you to be covered while you travel. You don't need to commit for extended periods beyond what you need. You can keep this medical insurance until you've married your spouse and qualify for domestic insurance. Surprisingly, you are also even able to elect to keep this coverage beyond marriage.
Just keep in mind that many of these plans don't cover maternity costs until after 12 months. Some also don't cover pre-existing conditions. That is why it is important to read through your terms and conditions and know what you are covered for before accepting a plan. You don't want to be in an uncomfortable situation or unplanned financial pressure because you didn't understand the terms of your health insurance plan. These plans DO cover COVID-19.
2. Patriot America Plus for K1 Visas
This K1 visa health insurance plan is designed for people who need short term coverage. Plans can be purchased from a couple of day up until one year. The following groups of people (who has the correct paperwork) qualify for this plan:
College students studying abroad
Foreign au pairs and nannies
Families sponsoring exchange students
International vacationers
Relatives visiting from overseas
Recently arrived immigrants
People on K1 visas fit this plan perfectly. Your valid K1 visa makes you eligible to become a client of the Patriot America Plus plan. They boast maximum limits ranging between $50,000 to $1,000,000. You can even register your dependents traveling with you on this same plan. They offer a wide variety of benefits within their plans that can be customized based on your specific needs.
You'll have 24-hour access to the international benefits offered by this plan. Multilingual customer service centers can also help you find the answers you need if you have any questions about your health insurance plan. With the Patriot America Plus plan, you have the freedom to choose any registered doctor or medical facility for your treatments. So you won't be limited to any registered partner program. These plans DO NOT COVER COVID-19.
3. AETNA Insurance
Aetna K1 visa health insurance can be purchased for 1 month up to 3 years depending on the state you will be living in. It offers you a domestic regional PPO that can be used in ANY state within the United States. The max benefit amounts range from as little as $250K up to $5 million. Deductibles can be as low as $1,000 or up to $25,000. Aetna offers some plans that cover preexisting conditions in certain states. These plans DO COVER COVID-19.
4. Marketplace Insurance, Obamacare, ACA, & Major Medical Plans
Domestic major medical insurance is the holy grail of all insurance options for internationals residing in or coming to the United States with preexisting conditions. Often referred to as a unicorn insurance for internationals. Everyone knows about this type of comprehensive insurance, but almost no one understands how to actually get it. All alternative insurance options available to internationals do not cover preexisting conditions.
A common mistake for internationals on K1 visas within the United States is getting pregnant before you have secured health insurance. Granted even if you have secured coverage, they will not cover the cost of your pregnancy, delivery, or well baby care. The only option you have is getting yourself into a domestic major medical plan. This will save you tens of thousands of dollars! Since every state has its own unique set of rules regarding who can and can not acquire health insurance in their state, it is best to contact Mike Desnoyers our international insurance liaison at (508) 769-1424 or email him directly at mike@ihealthagents.com to determine your eligibility. Even if you do not have a green card or social security number you can still qualify for this kind of insurance. It will all depend on whether or not your state allows it and most do.
Conclusion
The time leading up to your wedding should be fun and exciting! It's not the time to worry about possible circumstantial incidents and health issues. As a K1 visa holder, you are able to get health insurance in the U.S. to help ease your mind and your budget if you need medical treatment in the time before you get married.
Get the K1 visa health insurance solution that suits your needs best. And go enjoy your wedding day!