Generally you can cancel a dental plan at anytime, by not paying, if it's a stand-alone dental plan. If you have a plan that includes dental, you can switch it during open enrollment, but can't drop the dental part of the plan without dropping the whole plan. According to HealthCare.Gov:
If you have a separate, stand-alone dental plan, you can cancel any time during the year by not making payments on the dental plan premium. This will cause your dental coverage to end. As long as you continue to pay your health plan premium, you'll stay enrolled in your health plan.
Important: Don't cancel your dental plan on HealthCare.gov if you want to keep your health plan. Selecting "Remove" in My Plans and Programs under your dental plan will cancel both your dental and health plans. Instead, you can purchase the dental plans separately "off" the exchange, directly with a carrier such as Ameritas Dental.
If you have a health plan that includes dental benefits and want to modify that plan, you can change to another health plan that doesn't include dental benefits any time during Open Enrollment. Open Enrollment period starts November 1st and ends December 15th.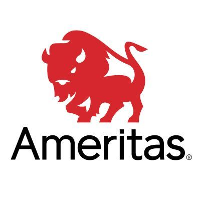 Ameritas Plan Designs
Ameritas offers 4 plans: Advantage and Advantage Plus coverage levels, and Network and non-Network variations of the two coverage levels. Network plans provide great discounts for using in-network dentists.
Ameritas - Advantage Plans
​Designed for those who will utilize an Ameritas Dental Network provider
Coverage levels increase year after year
Plan providing coverage beginning day one
Option to choose $1,000 or $2,000 maximum per year benefit
Ameritas - Advantage Plus Plans
Designed for someone looking for higher coverage levels
Includes orthodontics and implants
Coverage on major services starts day 1, but increases year over year
Option to choose $1,000 or $2,000 maximum per year benefit
Network vs. Non-Network
All plans offer out-of-network benefits
Non-network plans provide higher levels of coverage for non-network dentists
Network plans are cheaper, and are a good way to save money if your dentist is in network