An out-of-pocket maximum is a cap, or limit, on the amount of money you have to pay for covered health care services in a plan year. If you meet that limit, your health plan will pay 100% of all covered health care costs for the rest of the plan year. Some health insurance plans call this an out-of-pocket limit. A plan year is the 12 months between the date your coverage is effective and the date your coverage ends.
If you have dependents on your plan, you could have individual out-of-pocket maximums and a family out-of-pocket maximum. This depends on the terms of the plan.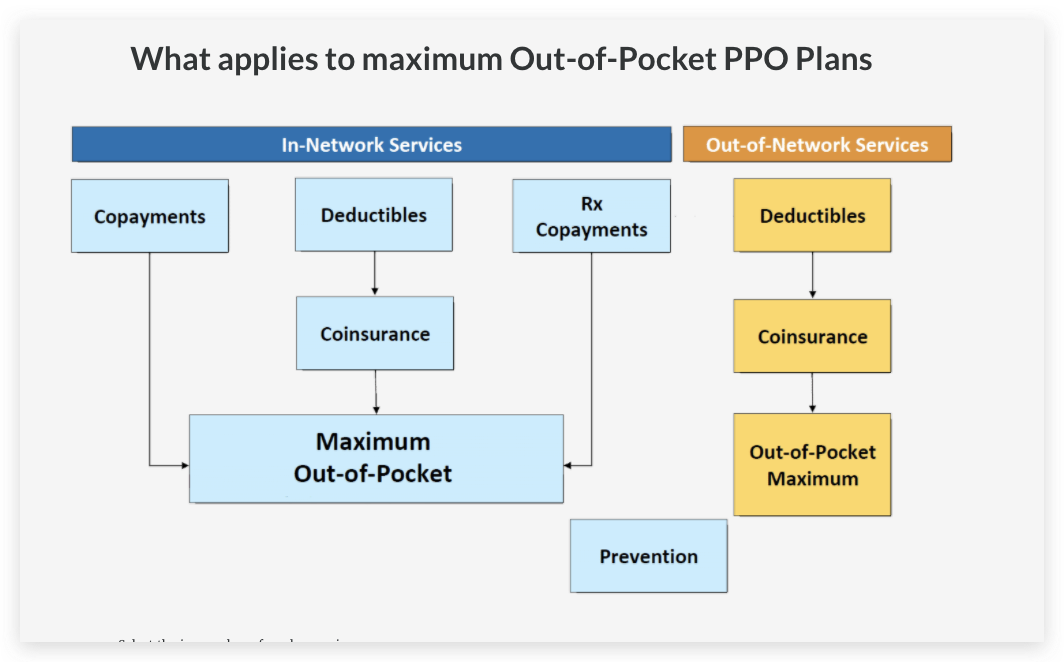 Maximum Out-of-Pocket for individual coverage is $9,100 and $18,200 for family coverage for the 2022 plan year ($8,550 and $17,100 for 2021 plan year, respectively).