Here are some important Open Enrollment dates for 2021 coverage to mark on your calendar: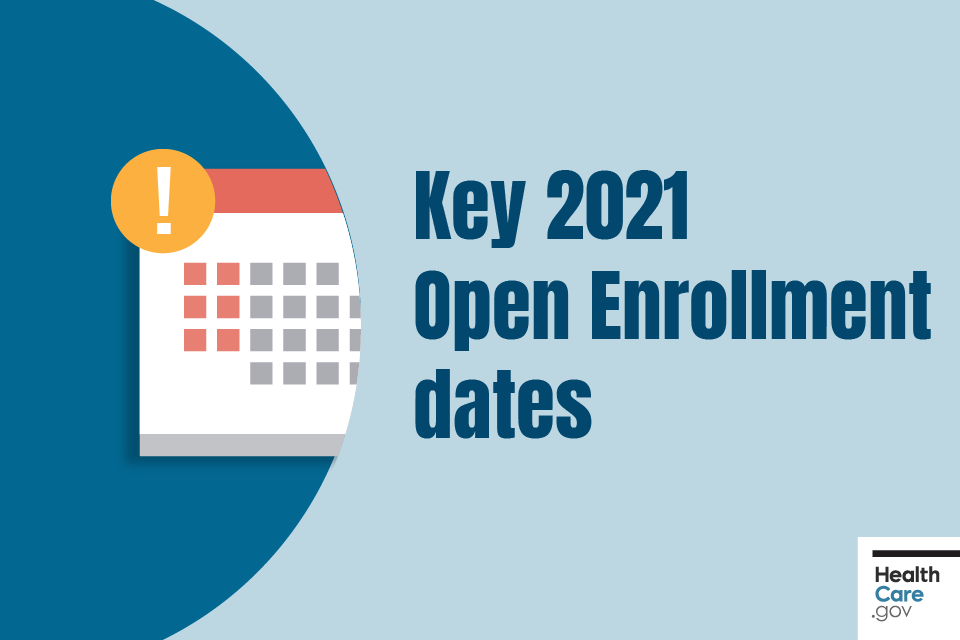 Key Open Enrollment dates
Open Enrollment runs from Sunday, November 1 through Tuesday, December 15, 2020. Coverage begins January 1, 2021.
If you don't enroll in a plan by December 15, you can't get 2021 coverage unless you qualify for a

Special Enrollment Period.
Looking for coverage for the rest of 2020? Answer these questions to see if you can apply through a Special Enrollment Period. You can also enroll in Medicaid or CHIP any time, if you're eligible. Coverage can begin immediately.