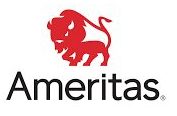 Ameritas is known in the insurance industry as a top provider of dental insurance and sometimes called "the biggest company you've never heard of."
Company Overview
Ameritas if a mutual organization, meaning it is owned by its policy holders. parent company of Ameritas Mutual Holding Company has subsidiary companies including Ameritas Life Insurance Corp. (Ameritas Life) and Ameritas Life Insurance Corp. of New York (Ameritas Life of New York). As of 2018, Ameritas Life and Ameritas Life of New York had approximately $1.7 billion in total adjusted capital with a surplus/assets ratio of 11.3 percent – about 23 percent higher than the industry average.
A.M. Best –

"A Excellent"

Standard & Poor's (S&P)

–

"A+ Strong"
In the customer service arena, Ameritas also gets top rankings with an "A+" rating with the Better Business Bureau for Ameritas Life Insurance Corporation. Its BBB file was opened in 1921 and has also been accredited since that date. The Consumers Advocate gives Ameritas Dental Insurance 8.6 out of 10 stars for an excellent rating. Ameritas Dental Insurance also has a claims call center that has won numerous awards.
Ameritas Dental Plans, Benefits and Discounts
Managed Care/Provider Network: By choosing a dental provider from the managed care/provider network, you realize additional savings for dental services.
Orthodontia: Orthodontic care is a feature that can be added to other benefit packages at an additional premium.
High/Low: High/low plans give members options of two reimbursement levels for dental procedures (high or low) to provide the most flexibility when choosing an affordable dental policy premium.
Pros

and

Cons
Ameritas has excellent financial strength ratings and is known in the industry as a top provider of dental insurance. Award winning claims and customer service are two great reasons to consider Ameritas when looking for dental insurance for you and your family. Several attractive discounts are available and you can roll over part of your unused coverage to the next policy year.
Ameritas Dental plans offer:
No enrollment fees
30 day customer satisfaction guarantee
Dental coverage for individuals 18+, including seniors
Two dental exams per year
Up to $2,500 annual maximum (varies by state)
Optional vision coverage
The Ameritas Dental Network provides over 428,000 access points nationwide
The greatest savings comes with the plans offering the most services and procedures. Those needing only basic coverage may not receive the best savings or discounts and may be better paying out of pocket than needing a dental plan.