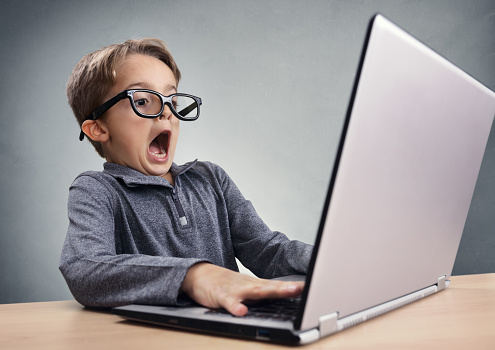 Try not to worry! You aren't the only one who underestimated your income last year and received a subsidy. For many, it's hard to know when a new job will come or what income will look like next year. The government isn't going to come after you, but you will have to pay back at least some of the subsidy on your taxes.  
If you're off just a bit, it shouldn't make that much difference. But if you lowball it by a bundle, you could end up having to pay back most or all of those subsidies.
Here's how it works: If you go to healthcare.gov beginning November 1st to shop for a policy, you'll be asked to submit your estimated "modified adjusted gross income" (MAGI).
For most people, MAGI will be their estimated wages, interest and dividend income — generally, all taxable income. It also includes non-taxable Social Security benefits and some pension and annuity payments.
That MAGI amount will help determine if you're eligible for a subsidy and how much that subsidy will be. For those on the lower-income scales, the subsidy could be substantial.
The feds will be checking some income submissions, to see if they're wildly different than your last reported income. But you're pretty much on the honor system when it comes to reporting your MAGI.
However, the estimated income you claim will be checked against your actual income when you file your federal income tax return. If you earned more than you estimated, and you got a subsidy for your health insurance, you may have to pay back some of the subsidy.
The maximum amount of payback is tied to your actual income. If you earn anywhere from 100% to 199% percent of the federal poverty level, your maximum payback is $300 for an individual and $600 for a family.
The maximum payback rises gradually to $1,250 for an individual and $2,500 for a family for those earning 300 percent to 399 percent of the poverty level, and, for those at 400 percent of poverty and higher, you must pay back all of the overpayment.
So, if you estimate your income at a lowly $18,000 and thus get a substantial subsidy to offset your insurance policy, and you get a much better job or have a big capital gains and your income soars — be prepared pay back that subsidy.
The Takeaway: What you overpay or underpay will be reconciled at tax time
Here are the steps to take if you've underestimated your income:
1. Log in to your Healthcare.gov account (or your state marketplace account) and update your information. 
If your employer offers a qualified group health plan, then you'll need to update this detail in your account because you won't be eligible for a subsidy even if your income is low enough. If your employer doesn't offer a group health plan or offers one that doesn't meet the qualification requirements, update your income information to correctly reflect what you will earn this year. Be sure to include all of your income, not just what your employer is paying you. 
2. Calculate how much you will owe on your taxes (and save accordingly). 
Now that you've updated your information in your Healthcare.gov account, you will know how much your health plan should have cost you this year. Let's say it's $135. Take $135 (the monthly amount) and subtract $20 (the amount you did pay each month). Then, multiply $115 by the number of months you weren't paying the full (or close to full) price for your health plan. Let's say you weren't paying full price for nine months. Now, you are looking at $115 X 9=$1,035. That number represents the most you will have to pay on your taxes come April. 
The amount one could owe the IRS can be anywhere from just a few hundred dollars to over a thousand. After estimating how much it will cost you, start saving to prepare for a visit from the tax man. 
Fortunately, there won't be any repercussions other than having to pay back the subsidy. As healthcare reform continues to evolve, some of the way underestimating income is handled may change. Regardless, it's important to correctly estimate your income (if possible) so you don't acquire unwanted expenses.