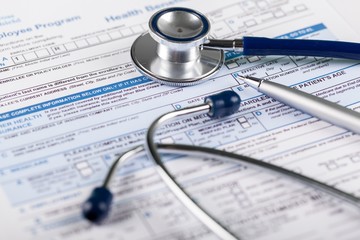 Residents of Peoria, Illinois have the option of enrolling in any one of 17 affordable Individual health plans available to them. In Peoria, the insurance carriers that offer the most Individual health plans to choose from are Blue Cross Blue Shield of Illinois and Health Alliance. In total, there are 2 insurance companies providing comprehensive Individual plans.
If you want to see a doctor outside of your network, you can select from the 8 Individual plans that participate in Preferred Provider Organization(PPO). Health Maintenance Organization(HMO) plans only allow you to visit in-network providers, 4 Individual HMO plans are available for you to choose. The lowest deductible Individual health plan is the Blue Precision Gold HMO? 207 plan from Blue Cross Blue Shield of Illinois, at a $634.39 monthly cost to you.
Living on a fixed income will not be a problem as premium tax credit can lower your cost if you and your families are qualify. Blue Cross Blue Shield of Illinois has the largest selection of Individual plans for residents of Peoria, Illinois. They offer 4 plans with Health Maintenance Organization (HMO) network and 8 Preferred Provider Organization (PPO) network plans.
In Peoria, Blue Cross Blue Shield of Illinois is the insurance carrier with the largest network of practitioners with over 763 doctors to choose from. Health Alliance comes in second with over 357. Need to see a specialist? There are many specialists in Peoria that accept Individual health plans, including over 198 internal medicine specialists, over 131 physical therapists, and over 86 physicians that specialize in emergency medicine who accept Individual health plans.
Agents are available to help with your health insurance needs.